Publication in ICRI's Concrete Repair Bulletin (CRB)
Building Technology Consultants, Inc. (BTC), Principal, Christopher Kottra , authored an article titled "L"-evating Concrete Façade Restoration to a New Level: A Case Study with Access Challenges", published in the March/April 2022 Issue of the Concrete Repair Bulletin (CRB). Within the article, Mr. Kottra discusses the planning profess for implementing a facade repair project as well as the challenges the project team overcame during construction.
An up-close evaluation of the cast-in-place concrete facade of the 23-story tower in 2016 revealed advanced deterioration at slab edges and sealant components. Repair options were developed to address the deterioration and ongoing water leakage issues. Accessing the facade was a critical factor in how the owner selected which repair options to pursue, especially where CTA "L" tracks run alongside the east elevation of the property. With BTC's help, the Association was able to implement a facade repair project that was budget-friendly for the current project and for future work. By selecting repairs with a longer anticipated service life on the east elevation, the association can now defer the schedule for accessing this elevation in the future.
A copy of the article can be found here. For more information about BTC and Christopher Kottra, please visit our website – www.btc.expert
---
Case Study Presentation at 2022 ICRI Spring Convention
On Tuesday, April 5th, Mr. Kottra gave a presentation at the 2022 ICRI Spring Convention in Baltimore, Maryland. The content of the presentation covered BTC's concrete louver repair project completed at the 474 North Lake Shore Drive Condominium building in Chicago, Illinois.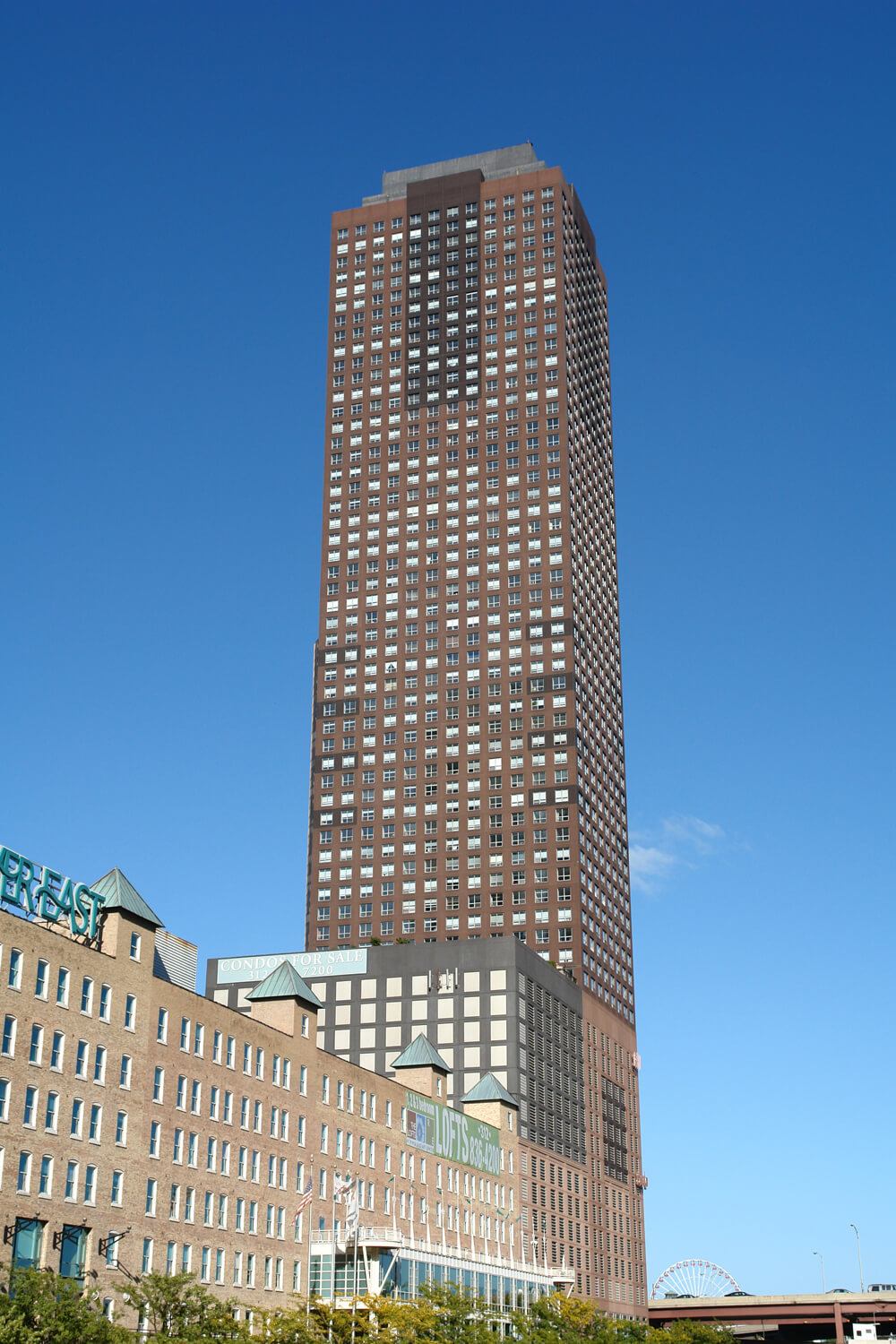 To learn more about this project and other repairs completed on this building, click here to view its profile.