BTC Congratulates Patricia Aguirre and Michael Wiscons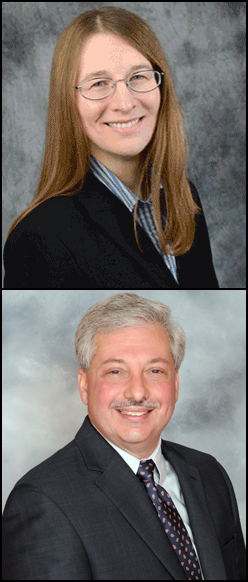 Building Technology Consultants, Inc. (BTC) is pleased to announce that Patricia (Tricia) Aguirre, PE, REWC, CDT and Michael Wiscons, SE, PE, CDT have passed the Construction Specification Institute's (CSI) examination for their Construction Documents Technology certification program. With this added credential, Mike and Tricia provide strong evidence of BTC's and their own commitment to provide all of our clients with a high level of knowledge and expertise.
As a Construction Documents Technologist (CDT), Tricia and Mike have joined a highly respected group of construction industry professionals that possess a comprehensive knowledge of the preparation and management of construction documents; a key element of any successful construction project. With this certification, both uphold a high standard for developing, managing, and communicating all aspects of complex building repair projects.
Specifically, the objective of CSI's CDT program is to 1) provide construction documentation; 2) demonstrate knowledge of CSI's recommended practices in construction processes, contractual relationships, and the relationship and organization of construction documents; and 3) gain familiarity with CSI's recommended fundamental principles of specification writing.
Please join us in congratulating Tricia and Mike on their significant accomplishment.